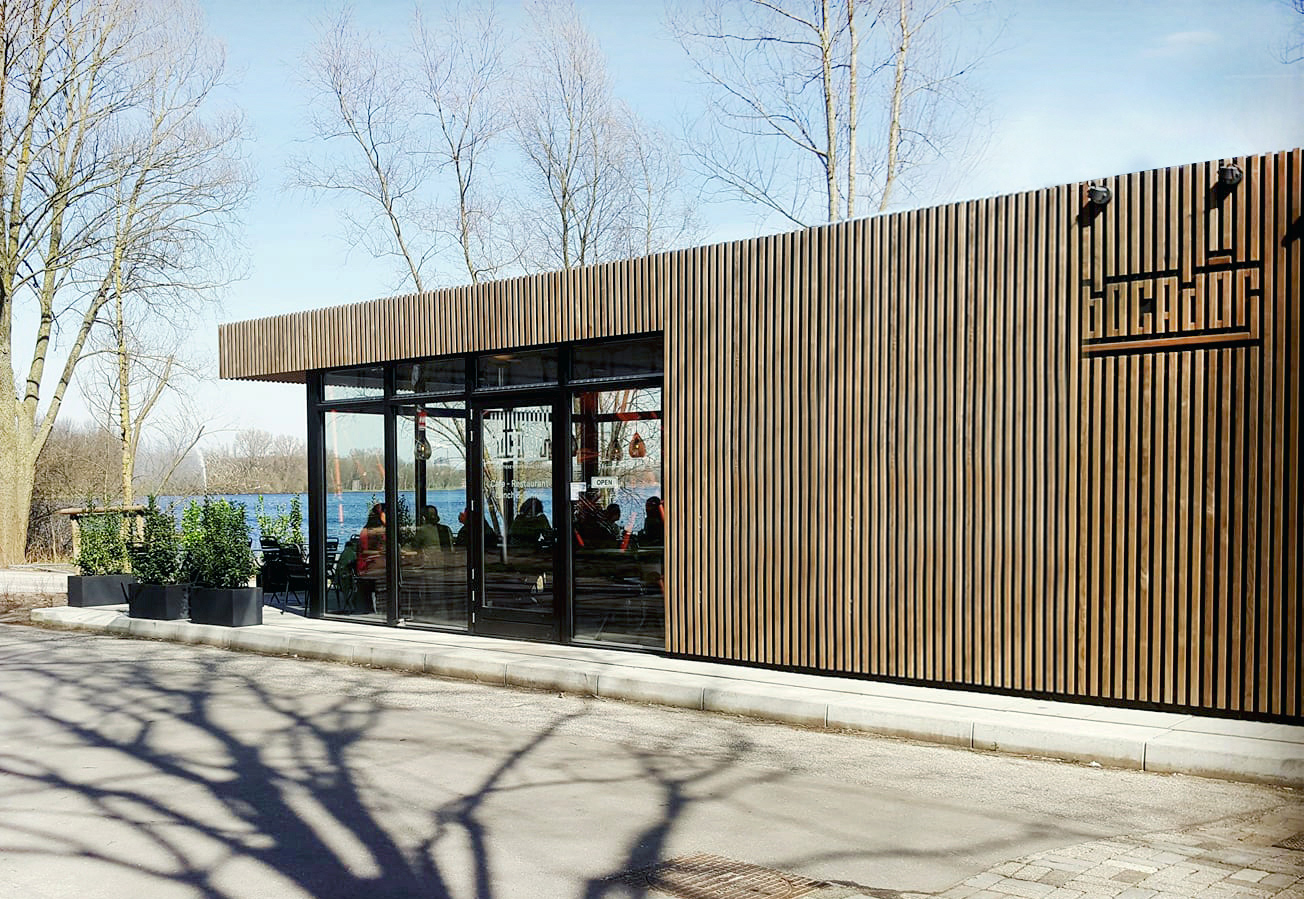 Bocador is a 50m2 pavilion located on the west side of Sloterplas close to Osdorpplein. The site was a leftover narrow corner  between two pedestrian paths. Because of the municipal plan for the area the structure had to follow certain volumetric restrictions. Eventually we decided to design something simple and modern that will blend in with the green landscape while allowing for maximum visibility of the lake for the visitors of Bocador.
The volume was split into two parts, one would include all functional parts of the cafe-restaurant (kitchen, bar, storage, wc) while the other would include the sitting area with the view to the lake. The two parts were placed in such a way that the more private, functional part is closer to the park and therefore appears to be more solid, closed and wooden while the public part where the visitors would sit, is closer to the lake and 100% transparent to allow for uninterrupted view.
The interior was kept also simple and rustic with wood playing once again a very important role. The ceiling is covered with the same material as the facade and extend over the terrace. The area towards the kitchen and toilets was painted dark anthracite so as to give depth to the small space as well as emphasize the contrast between inside and outside.
Besides architecture and interior, we also delivered brand identity services. We developed the logo, the business cards, the menus, the website and other promotional material needed.