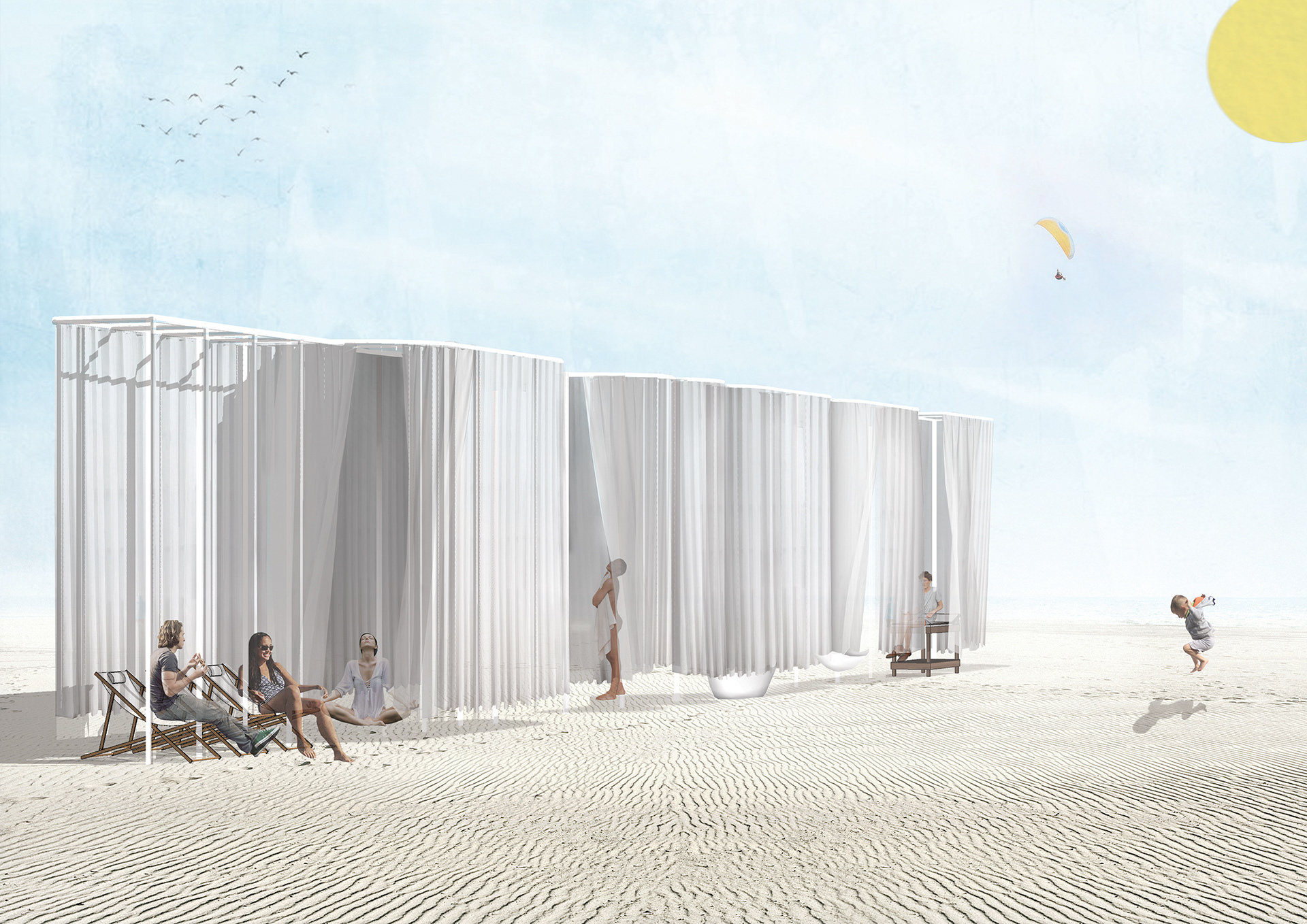 status: preliminary design
"EY ZIN" in ancient greek meant to live well. It is a combination of a healthy body, mind and spirit.
The designed wellness pavillion aims to create a framework for finding balance and harmony by going through different stages of privacy and interaction with others, by being connected to the natural elements and to the surroundings, by playing with the different intensities and qualities of light and shadow and by embracing the fluid border between an indoor and an outdoor space. 
The wellness space consists of a linear modular metal structure that works as a rail for a big outdoor curtain made from special weatherproof fabric. The qualities of the textile make it ideal for such a use as it falls heavy and rigid creating private and semi-private booths with different functions, but at the same time  allows connections that promote social interaction when prefered.