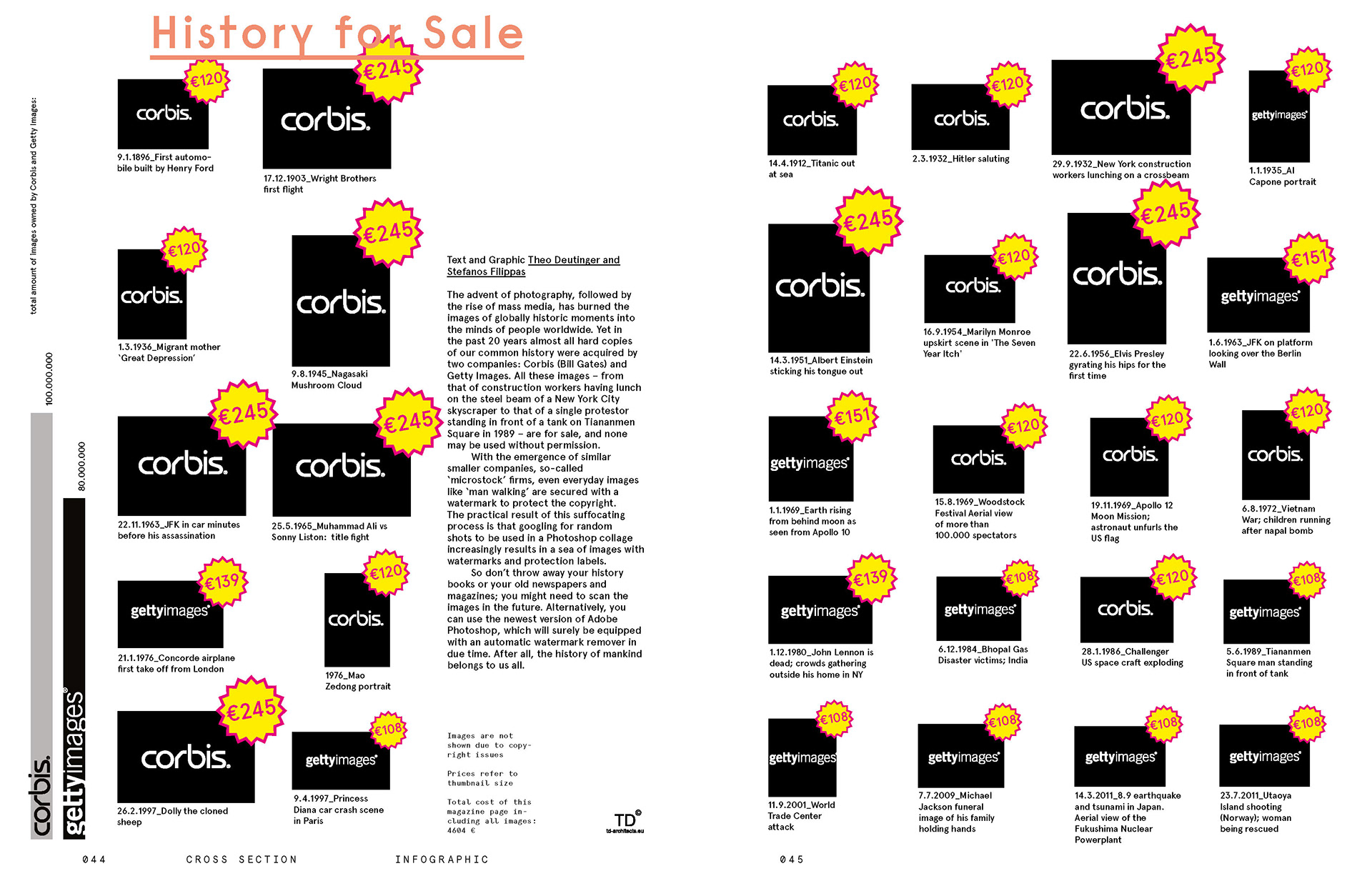 text and graphics: Theo Deutinger, Stefanos Filippas
The advent of photography, followed by the rise of mass media, has burned the images of globally historic moments into the minds of people worldwide. Yet in the past 20 years almost all hard copies of our common history were acquired by two companies: Corbis (Bill Gates) and Getty Images. All these images – from that of construction workers having lunch on the steel beam of a New York City skyscraper to that of a single protestor standing in front of a tank on Tiananmen Square in 1989 – are for sale, and none may be used without permission. 
With the emergence of similar smaller companies, so-called 'microstock' firms, even everyday images like 'man walking' are secured with a watermark to protect the copyright. The practical result of this suffocating process is that googling for random shots to be used in a Photoshop collage increasingly results in a sea of images with watermarks and protection labels. So don't throw away your history books or your old newspapers and magazines; you might need to scan the images in the future. 
Alternatively, you can use the newest version of Adobe Photoshop, which will surely be equipped with an automatic watermark remover in due time. After all, the history of mankind belongs to us all.