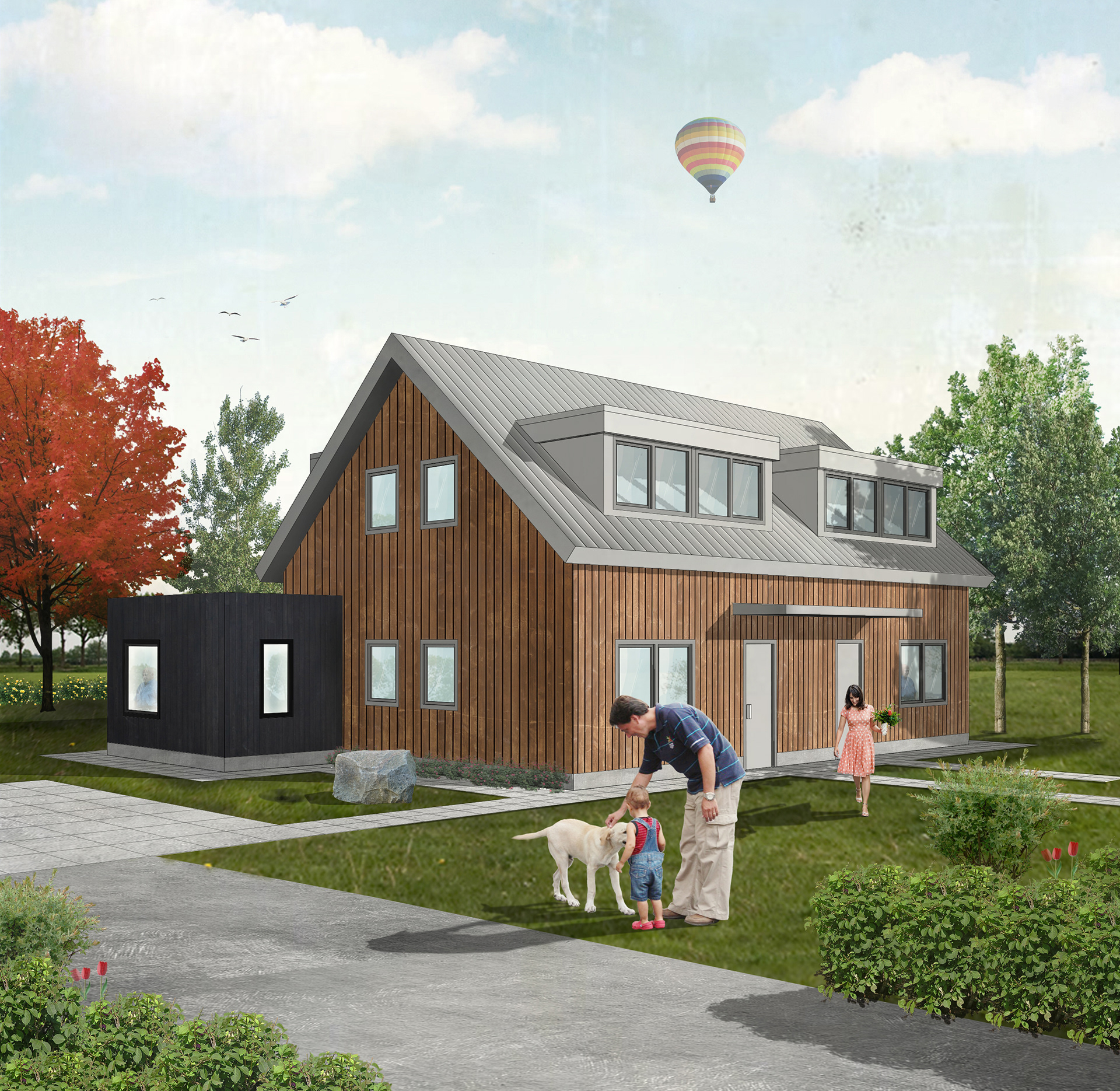 House 64 is a residential project in Vlietland, a unique natural and recreational landscape outside the city of Leiden.
The task was to renew the previously expired building permit while upgrading the building's envelope with more sustainable  and efficient construction materials. It was therefore necessary to keep the overall volume and location of the building as it was in the previous permit. However by being allowed to change the construction method we were able to introduce a totally new interior layout as well as aesthetic corrections to the facade of the building. We were also allowed to expand the building on the ground floor by 2,5m so we added another volume making the living area larger. This new volume is cladded with charred wood and gives a more contemporary look to the building.
The building consists of two identical 2 storey apartments. On the ground floor there is a wardrobe, guest wc, kitchen, dining area, living area and an office that could also be used as an extra guest bedroom. On the upper floor we have two bedrooms, the main bathroom and a separate toilet.