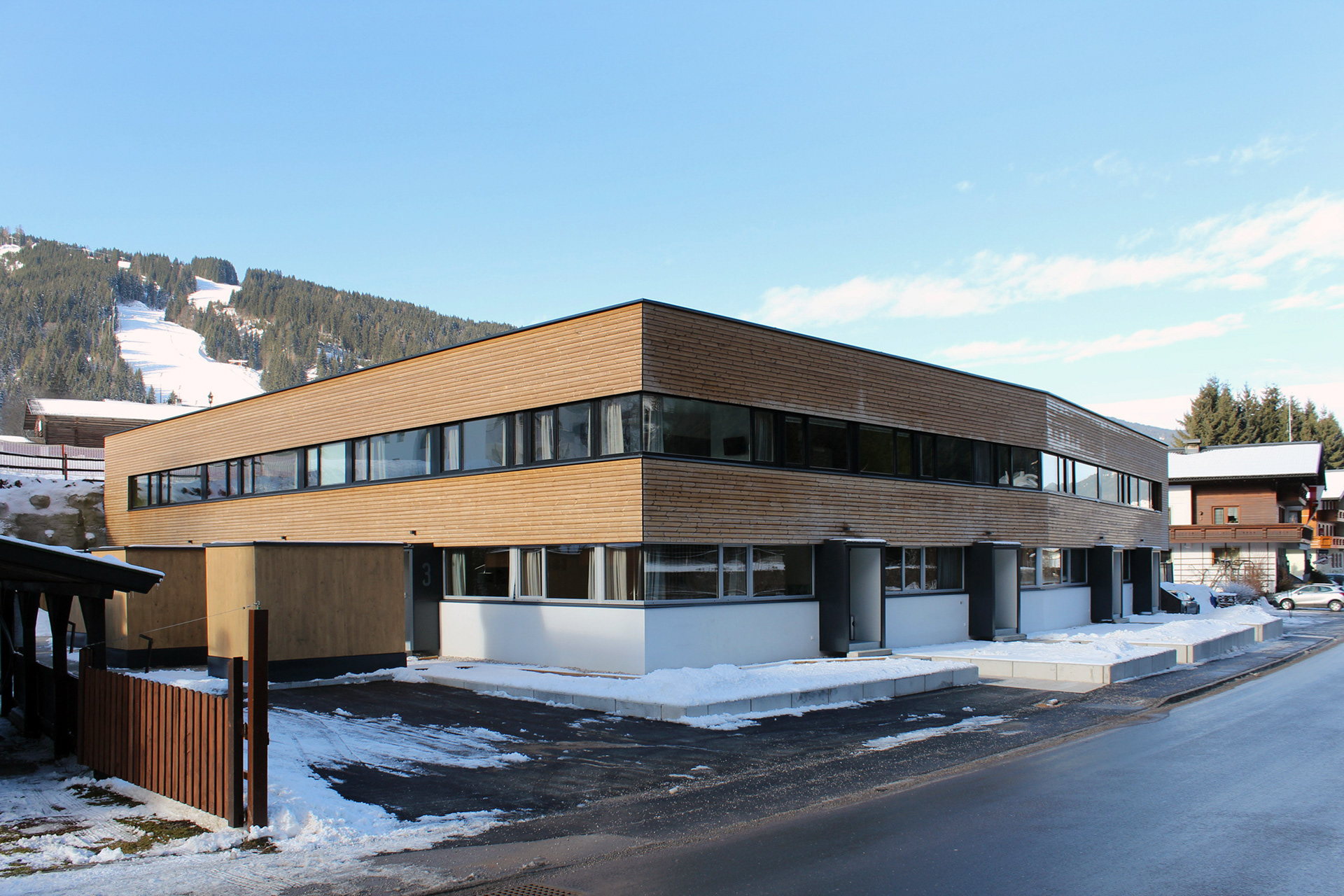 Riverside Residence was developed in a unique location between the world cup race slope in Flachau, Austria and the river that runs through the village. The beautiful view to the river guided the design in such a way that all of the two storey cottages have uninterrupted views towards it. On the back side, where there is a rather big retaining wall between the project's site and the one above it, the parking was placed and adjacent to it secondary functions like storages.
A very important part of the concept was to clearly define the individual entrances which give a certain rhythm to the front elevation of the building. The projects consists of 8 cottages 7 of which are maisonettes. Each individual cottage has its own color code which is mainly visible at the bathroom and staircase.
The entire building is constructed using Cross Laminated Timber elements that were produced off-site and were assembled on site by a team of 5 people in less than a month.